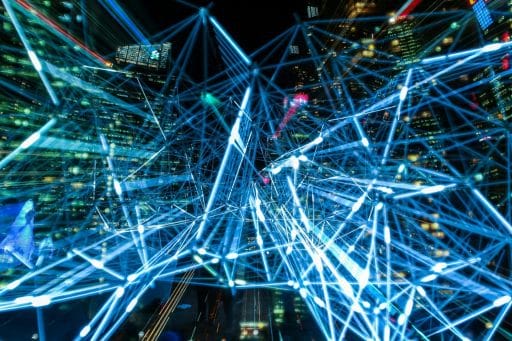 Bitext Sentiment enables customers to harness the power of social intelligence and connect with customers in a whole new way.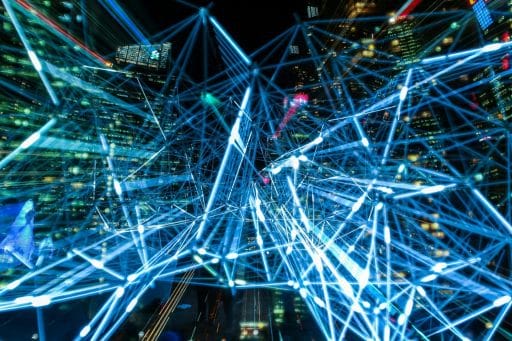 The Insights ecosystem utilizes social data provided by leading social media analytics providers such as Bitext
SalesForce Marketing Cloud
Madrid, Spain, October 19, 2012 – Bitext today announced that it has joined Salesforce's expanding Marketing Cloud Insights ecosystem. Bitext Sentiment provides the Insights ecosystem with multilingualüe sentiment analysis based on deep semantic analysis, helping companies leverage the power of social media analytics to connect with customers, partners and employees in entirely new ways.
Uncovering key insights from millions of conversations taking place every day on social media can transform a company's future. The real-time, multilingual sentiment analysis provided by Bitext gives companies the opportunity to understand their customers better and do it faster than ever before.
Comments in the News
"In order to uncover valuable information available on social media, it is critical that companies can engage with what is being said in all of their key markets. Our multilingualüe sentiment analysis solution, integrated into the Salesforce Marketing Cloud, will ensure that companies know exactly what their customers are saying and how they are feeling, no matter where they are located.
As a first step, Bitext is focused on opening two main markets: the Americas and Europe (Spanish and Portuguese) for the Marketing Cloud customer base," commented Antonio Valderrábanos, CEO of Bitext.
"Today's leading brands recognize that social media is transforming the way they connect with customers globally," said Michael Lazerow, Director of Marketing Cloud Marketing Marketing at Salesforce, salesforce.com.
"By leveraging the power of the Salesforce Marketing Cloud, partners like Bitext are providing companies with the ability to take advantage of this shift and be able to turn the insights expressed in millions of conversations about their products, brand and industry sector into actions that strengthen customer relationships."
The Power of Salesforce's Marketing Cloud Social Insights Ecosystem, Bitext
Current industry solutions for sentiment analysis, which are based on keyword identification or machine learning, cannot address most of the subtleties of human language.
This is especially true in complex languages such as Spanish or Portuguese, and even more so when considering the Latin American varieties of these languages. Bitext Sentiment is developed from the ground up using processing techniques designed to deal with the complexity of natural language.
By representing the complexities of morphological variation and parsing in a powerful rule-based system, Bitext Sentiment can capture the nuances of meaning that make multilingual sentiment analysis a difficult task.
Bitext Sentiment extends the power of Marketing Cloud to provide companies with real-time insights into customer reactions to social media campaigns, enabling companies to act quickly and engage with their customers in the most effective way.
Key product features for the Marketing Cloud, Bitext
Sentiment analysis leverages sophisticated rule-based lingüistic analysis to solve problems such as

Negation of positive terms.
Positive or negative words that do not refer to the brand in question.
Sentiment-bearing words that change their meaning when combined with other words.
Entities (brands, companies, people, etc.) that have the strongest positive and negative sentiments are extracted in different Insights, so it is easy to compare brands, people or products and see to whom most of the positive or negative comments are directed.
Entity extraction collects a single Insight of all the brands, companies and people in the entity that have been referenced positively or negatively, so it is easy to see which topics are most important in a series of online conversations.
Bitext Sentiment will initially be available in Spanish and Portuguese. All varieties of Spanish (Latin American and European) and Portuguese (Brazilian and European) are included, opening up a market of over 600 million people.
The dictionaries and grammars that are part of Bitext Sentiment are built specifically for each language and language variety. Sentiment analysis is tailored for each language, i.e. it is not built with a single technique that applies indiscriminately to all languages.
Discover actionable intelligence with the new Bitext Social Insights Ecosystem
The Insights Ecosystem brings together 20 of the industry's top leaders in social media analytics to help companies accelerate the shift from passive social media listening to real business results by turning insights into action. As the most comprehensive social media engagement management solution on the market, Insights enables customers to filter out the noise and quickly analyze large volumes of social data to generate actionable social intelligence and connect with customers in entirely new ways.
Bitext Availability and Pricing
Bitext Sentiment is now available as an add-on to the Marketing Cloud Insights dashboard. Using a new credit-based system, customers now have an easy and flexible way to test, purchase and combine social media analytics offerings from more than 20 Insights partners.
Salesforce Marketing Cloud Basic Edition includes 1,000 Insights credits/month
Customers can purchase additional blocks of 10,000 credits for $100/month
Credits can be used to run Bitext Sentiment within Marketing Cloud
About Salesforce Marketing Cloud
Salesforce's Marketing Cloud is the most comprehensive solution for social marketing.
Marketing Cloud is the first solution that unifies social listening, content, engagement, advertising, task orchestration, automation and measurement. By combining industry leaders Buddy Media and Radian6 to power Marketing Cloud, brands now have a proven solution to manage all social marketing activities and access common assets in one place.
About Bitext
Bitext is a leading OEM provider of text analytics technology. Bitext develops semantic services for all major European languages using a data-driven symbolic natural language processing system. Along with integration into solutions including search engines, business intelligence and analytics, these services are available through two different channels: Bitext Consulting and the Bitext API, which provides a web service to open up Bitext semantic technology to other developers.