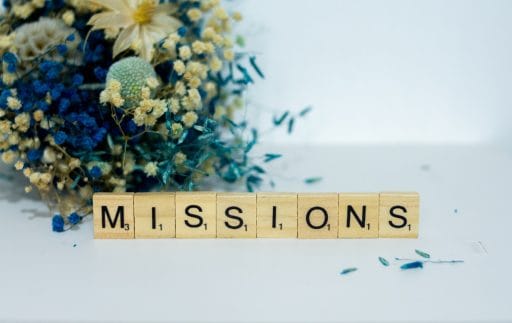 Missions. The reason why a company is in the world is what everyone wants to buy, in fact, it is what the customers of that company buy, some examples like "La Sensación de Vivir" has behind it a company whose mission is to make people happy, and examples like these there are thousands.
Companies' missions are the reason why they are in the world
It is essential that both on a personal and business level you are clear about what you can contribute to the world, either globally or in a segmented way, that is, to certain people or targets, what you define is what others will see you for and it is good that you leave it well defined, that way your decisions will be oriented to the right point.
Missions for companies are fundamental
And, of course, what investors buy are not ideas, they buy missions, a mission has a component of clarity that allows them to know where they put their money and, of course, allows them to know perfectly who may be interested in that mission in the future, which is one of the most important things that an investor wants to be very clear, if at any given time there is a company that wants to buy the business child that you have created, with a good mission they will know who they want to be the buyers of that business child.
Of course they buy more things, like the team and your previous experience, who you are is important, in fact it is one of the things you have to think about the most when you define yourself professionally, the Who you are is what defines you as a leader or as a follower.
If you know who you are, what is the reason you want to fight for and who your team is, the rest, there are people who know how to do it 80%, and a mission, with a good team and a clear leadership approach, plus the right system that makes things exist, is what any investor is interested in seeing as a model.
A good mission is also the reason why a Business Angel is going to be interested in getting into a project with you. Great entrepreneurs want to achieve great things for a reason, and remember that this reason, which is your mission, must always start with the word Help . ..