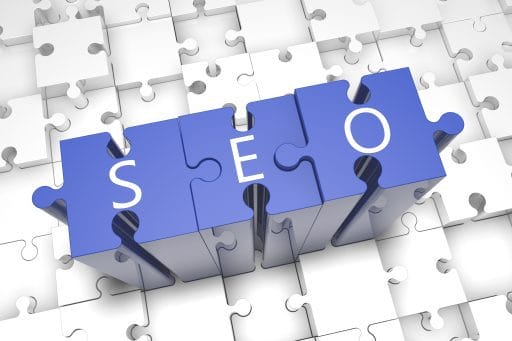 SEO Services for Direct Selling Companies
In the highly competitive world of direct selling, having a robust online presence is essential for success. With countless businesses vying for the same customers, standing out from the competition and effectively attracting and retaining customers is critical. Search Engine Optimization (SEO) services can help you achieve these goals by improving your website's visibility, driving organic traffic, and ultimately, increasing sales.
Main challenges faced by direct selling companies:
High competition: The direct selling market is saturated with companies offering similar products and services, making it difficult to differentiate yourself and attract customers.
Difficulty in reaching the target audience: Without a strong online presence and targeted marketing strategies, it can be challenging to connect with the right leaders and distributors and generate leads.
Inefficient online sales processes: Las empresas de venta directa a menudo tienen dificultades para optimizar sus sitios web debido a las duplicaciones de las páginas para los distribuidores, lo que se traduce en una pérdida de oportunidades y una disminución de las conversiones.
Limited visibility in search engine results: Without effective SEO, your website may not appear prominently in search engine results, usually due to negative postings from competitors, making it difficult for potential customers to discover your business.
The solution: Professional SEO services for direct-selling companies
SEO services aim to improve your website's visibility in search engine results, drive organic traffic, and ultimately boost sales. By implementing a comprehensive SEO strategy tailored to the unique needs of direct-selling companies, you can overcome the challenges mentioned above and drive growth.
Benefits of professional SEO services for direct selling companies:
Increased visibility in search engine results: A well-optimized website is more likely to rank higher in search engine results, helping you stand out from the competition and attract potential customers.
Targeted traffic and lead generation: By understanding your target audience and their search habits, SEO services can help you create content that resonates with them and drive more qualified leads to your website.
Improved online sales processes: A website optimized for both search engines and users will provide a better user experience, increasing the likelihood of conversions and sales.
Competitive advantage: With a robust SEO strategy in place, your direct selling business will be better positioned to compete in a crowded market.
How our SEO services can help your direct selling company:
Keyword research and analysis: We will identify high-traffic and relevant keywords for your direct-selling business, ensuring your website ranks well in search engine results.
On-page optimization: We will optimize your website's content, structure, and metadata to improve its visibility in search engine results and enhance the user experience.
Technical SEO: We will address any technical issues that may be preventing your website from ranking well, such as site speed, mobile-friendliness, and proper indexing.
Content creation and strategy: We will develop a targeted content strategy tailored to your direct selling business and audience, ensuring your website remains fresh and engaging.
Link-building and off-page SEO: We will implement a strategic link-building campaign to increase your website's authority and improve its search engine rankings.
Reputational SEO: Creating an ecosystem of publications that try to rank high, offering a positive search experience to the potential leader or distributor.
Typically, successful direct-selling and multilevel companies that enter a major growth phase often encounter reputational issues that they are sometimes late to resolve. Investing in professional SEO services can significantly improve your direct selling business's online presence and drive sales. By addressing the main challenges faced by direct selling businesses and offering tailored solutions, our team of SEO experts can help you achieve sustainable growth.