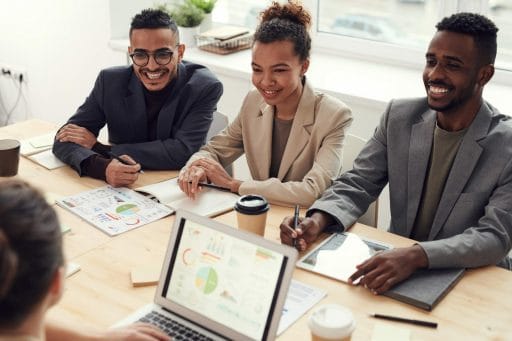 In some, however, business development profiles are incorporated to make penetration in certain sectors that the company has not usually attacked and is a way to begin to know the main points and experience to start operating
Business development and added value:
The business development strategy has to be applied in a way that brings a high added value to the companies in the shortest possible time, offering a result that directly orients or brings value to the orientation towards the target public profile that is sought as a final customer, and that has to be mainly oriented to one objective: to invoice
5 key points of Business Development
1.- The company has to be really oriented and with the right mindset (approach) to start business development, since one of the things that happens in many organizations is that a certain flexibility is required to focus a good business development strategy that allows an important proactivity and it is important that it is focused within an area or department that already has set objectives. In fact, this proactivity should be applied to all areas of the company that have contact with business opportunities
2.- It is important to have a good methodology for identifying opportunities, which must be clearly established beforehand so that there are no improvisations on work processes. In this way, volume criteria can also be established when working on the pipeline of business development projects
3.- Focus clearly on the target markets and the priorities for this, often Diversification can enter a phase of dispersion of business development and that makes you stop listening carefully to market movements, Keep in mind that often the business development is done on agreements with customers who are also often testing new ways of business, observation and learning is important
4.- At the product or service level, business development must work with the most strategic ones, which we know have an important capacity to evolve or adapt, in many cases it is ultra-relevant that customers know the product or service from the beginning, this allows companies to become very flexible, and with a strategic approach you can do it
5.- It is essential that from the highest levels of the company, there is also certain support to the business strategy, that it is clearly seen and that they work actively on its objectives and results, and at the same time there is a flexibility that allows moving the course of the objectives and thus the strategy in the case that in the potential sectors defined, there is no dynamism or evolution in many cases necessary to work with strategic products or services that, in many cases, the big problem they have is to be ahead of the market and you have to find the markets in which they fit
The strategic value of business development
Market movements and the need for companies today to open up a niche in completely new markets means that business development is beginning to have a strategic value, but it is a strategic value as long as the company has the capacity to convert it into an experience that it can use and optimize (whether the results are as expected or not), otherwise, it will become a cost.