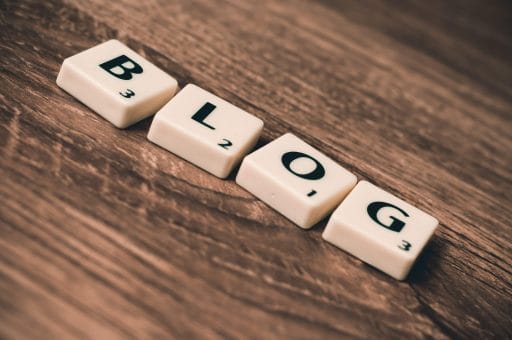 How to make a free blog
is really not a difficult challenge at all, in fact it should not be considered a challenge at all, but rather as "a fun time", because it is not difficult at all for the end user. Thanks to the fact that the internet has been growing steadily at a palpable pace,
having a space on it, and for free, is really a matter of spending a few minutes looking for where and how
This article will show how to make a free blog in a few simple steps on the two most popular platforms for it: Blogger and WordPress. While the process, as already said, lacks difficulty is not beyond a little guide for those really inexperienced in the subject and who want to get started in it
How to make a free blog on Blogger
First one: Creating a Blogger account is the first step to access all the services of Google, owner of the platform. Log on to http://blogger.com/. If you already have an account with the search engine giant then you just need to log in. Otherwise you must follow the steps described below
Second step: To begin with the creation of a Google account, click on the "Create account" button
Step 3: A form will then appear with a series of fields that must be filled in with personal data. Once completed, the "Terms of Service" and the "Google Privacy Policy" must be read and accepted. Once this has been done, click on the "Next step" button
Fourth step: A new page will appear to continue with the data submission, as well as an option to put a photo that we want to identify us. Once these steps are completed, we select the language we wish to use and click on the "Continue in Blogger" button in the bottom corner
Fifth step: Once on the Blogger home page we can start creating our blog, properly speaking. To do this we click on the "New blog" button
Sixth step: In the window that appears we will fill in the data as we wish. In the "Title" box you should enter the name you want your blog to receive. In the "Address" box you must enter the address of your blog, which is recommended to be the same or as close as possible to the title
If you see a yellow box next to the address box, it means that the address is already being used, you should use another one. Then choose one of the designs shown to be applied to your blog, this option can also be customized later. Finally click on the "Create blog" button and that's it, you have learned how to make a free blog in a matter of minutes using Google's Blogger platform. Start adding content to it, advertise it with your friends and on your social networks but above all enjoy it
How to make a free WordPress blog
First step: To make a free account in WordPress we must first enter your page https://signup.wordpress.com/signup/es/
Second step: Fill in all the requested data correctly and then click on "Create blog"
Third step: Next, you will have your blog created. You will have to choose a visual theme that suits the style you plan to give to your blog. You can also try different combinations of font sizes, colors and other customization options available
Fourth step: Done. If you have completed the previous steps you will have your blog fully functional and ready to start receiving content and of course visitors. Write about what you have mastery of and what you like, this will make writing much easier
Tips and recommendations
One issue that we must take into account is the objective we want to give to the blog. How to make a free blog comes in handy if our goal is to make writing a hobby and nothing more. If that is the case, having a free blog is the best way to experiment and learn about being a blogger
If, on the other hand, we want to enter the professional field, the best option is to opt for a paid system, that is, hosting and own domain. This way we do not look like wannabes in the eyes of our visitors, and at the same time we raise our credibility
The name you give to your blog, whether it is free or paid, should define you from the beginning, either as a company or as a blogger. Think that the name is like your trademark, that is why you should choose one that has no competition so that you are the first to develop it and make it grow. Try to keep the name short and easy to remember, of course (hypothetically) it is easier to remember "miblog.com" than "miblogsobreautosmodernos.com"
If you opt for a free blog, keep in mind that you will be at the mercy of the company that manages the platform (Blogger or WordPress), so having accepted their policies of use you must abide by any decision they make.