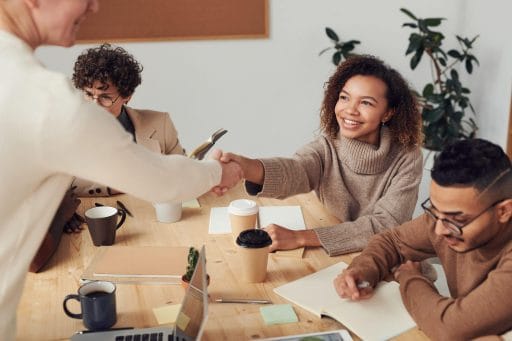 Happynomics is a term that began to be used back in 2004, however, it is taking a long time for it to be understood in many countries by businessmen, even though it is a term that generates high productivity as well as high profitability.
Corporate Happiness
Happiness is something that in these times of crisis people want to live, but many do not end up finding the way, especially when we talk about business happiness, the entrepreneur who seeks to move forward and achieve new things, either because from a professional point of view they do not do something that fills them or because their markets have become too small, the niches have become too concentrated and do not allow them to open, or because the leadership of their companies has been diminished in some way.
Many people, especially those who have spent many years in corporate environments as workers better or worse considered, find it difficult to dedicate themselves to something they like initially when they begin a new professional journey, usually forced by the economic situation.
Happiness, doing what you like
However, many of these people have great possibilities of achieving great things, especially when they dedicate themselves to doing what they like, among other things because they begin to compete with themselves.
I know many entrepreneurs that until they have not found what they really liked, even what they have really realized what their true motivations are, they have been pulling more or less active and even profitable cars, but they have always had to be looking at others to motivate themselves personally. Let's say of the "ass I see, ass I want" profile, even if that ass is of no use to me.
Some have even become good leaders in their companies, although with an important handicap, that if they stop being in charge, they will cease to exist, and others have achieved very good teams with the problem that in many cases they have to leave the control to those teams or to the leaders of those teams to be able to have a relatively comfortable position in their company.
Business Happiness, Happynomics
True entrepreneurial happiness is felt the moment you do what you really like, compete against yourself, and also have the enormous possibility of helping others.
In relation to this, and although it is not directly the subject of the post, I want to recommend a course that I gave a couple of months ago, and that has helped me a lot, in my case it was complicated, but fun, to be with your projects in two or three places in the world as it happens to me in this case, and this course helped me to have a little more defined north. It is the course "Porque tu lo Vales" and you can see it here too in case you are interested in knowing more details about it. Because You're Worth It Workshop