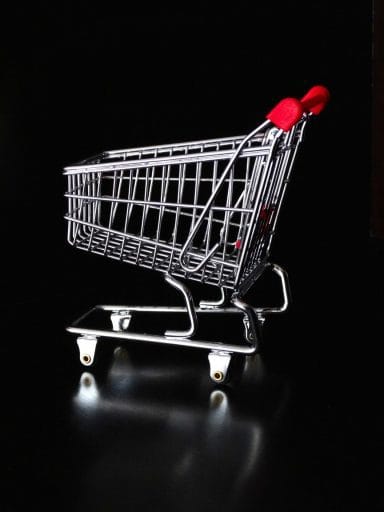 The Immediate Online Store and its evolution
Of course it can not be said that e-commerce systems have not evolved, in a few years have been created e-commerce systems and immediate online store that are not only powerful and do their job, but also generate a very high added value in a quite acceptable way
The online store solutions that exist today with quite affordable prices can address 95% of the functionalities of an SME, especially if it is not necessary that the sales system is integrated with some Erp or similar
However, what is clear is that there is a wide ignorance of this evolution both by developers and by the companies that need these solutions, and the truth is that the power that some of them allow them is enormous
7 Immediate Online Store systems
Although I'm sure there are many more types of online stores, these are some of the ones I found most interesting
Oxatis – Initially quite well achieved the model of online store, at the level of payments allows integration with the Tpv of banks, has affiliate system for the store to make distributors, the designs of the online store can be modified, also allows you to create blog and additional pages, allows sending newsletters, etc., the price ranges from 19 € month to 199 € month depending on models of online store
And something that I liked and that many of the following models of online store also have to a greater or lesser extent is the social integration with networks and most importantly, integration with Amazon, eBay so that the products of the stores are sold on these sites, which is important, as well as in various price comparators. Also mobile sales
Strato – Also very successful online store model, with very powerful integrations also with both eBay and Amazon and a wide range of payment systems and integrations with Tpv's banks and even the option to pay in installments
Many of the features that I have discussed in its previous competitor, although it stands out that the prices (at least now for an offer) are 0€ (zero) for the first year and then the cheapest version is 9€ and the most expensive is 99€
Xopie – It has good ecommerce services as an online store and offers integration with social networks but if there is something to highlight is its lack of integration with Amazon and eBay (at least it does not appear as an option) and if it offers additional design services and so on
Mabisi – Very good approach to the online store, with team focused on customer service, when creating the online store you can also create an online store directly on Facebook, has a billing system included in the online store for issuing invoices, and many interesting features.
It also integrates mobile sales. And one thing that stands out is that the simplest version has zero cost if you do not sell, and if you sell 2€ (up to 39€/month) or 2% of sales.
1 on 1 – In this case the online store has good features and integrates with eBay, but does not seem to do so with Amazon, and at the level of payments is not integrated with the tpv's (at least it seems so) and if Paypal and also has the typical features of cash on delivery and shipping.
Amazon – Today is the company of e-commerce and it is always very interesting to be with them, lately I have been asked by several colleagues how to sell on Amazon, well, the link that I put at the beginning of the paragraph takes you to the registration page, has 2 sales options, one free and is paid per sale made and a payment that is paid a monthly fee of 39 € (now free 3 months) and you have a good automation options, very interesting this Amazon.
Your Immediate Online Store just a step away
As you can see today having an online store and take advantage of it immediately is becoming easier, so do not miss the option and get going with these systems that will allow you to be in the market as soon as possible.
Video of this post of online stores